Carpentry and Cabinet Making
Motto:
Building SKILLS to Pay the BILLS!
Instructor R. Rankin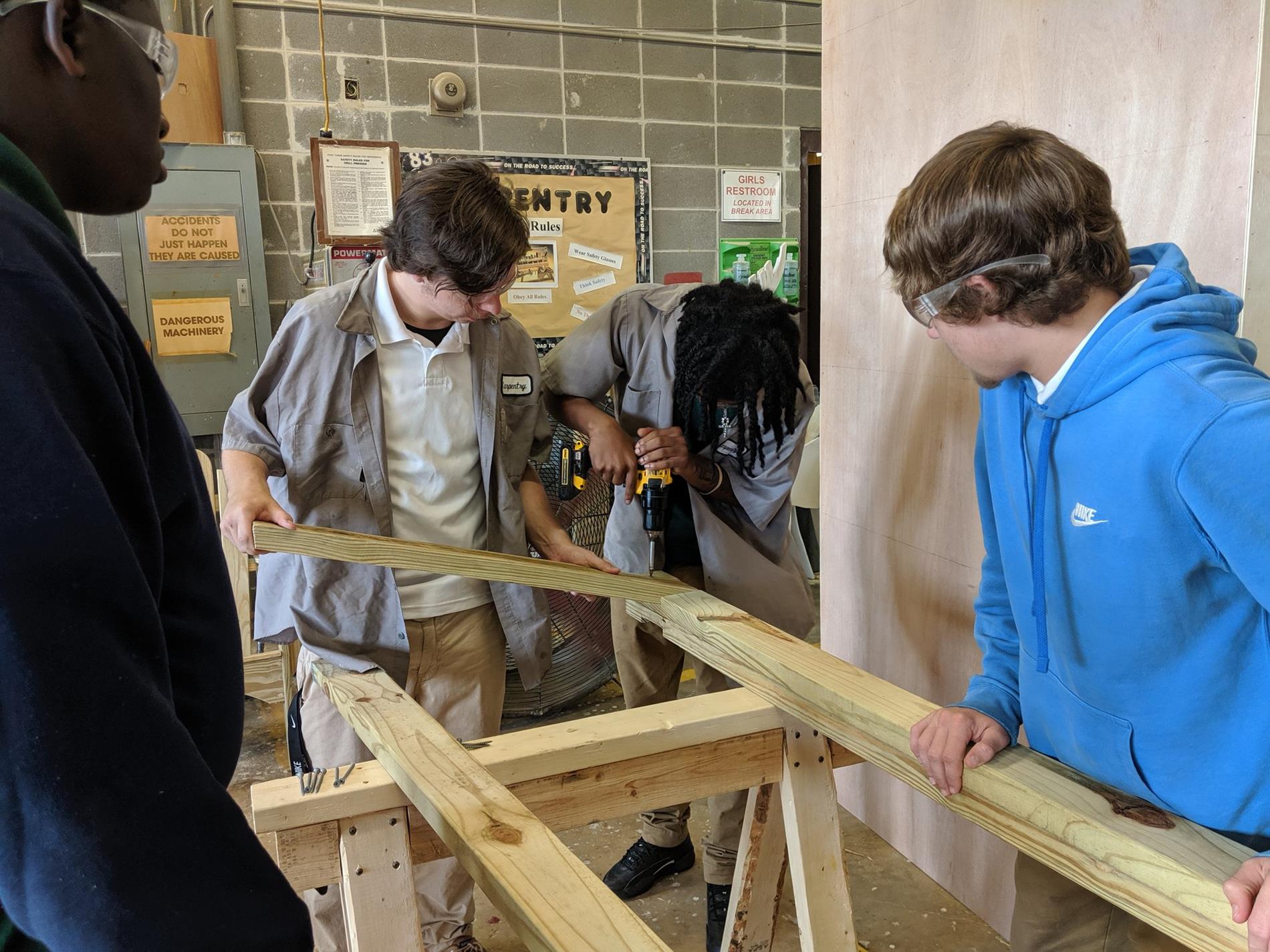 Provides students with basic knowledge and skills used in the construction industry. Emphasis is placed on safety, tools of the trade, blueprint reading, measuring, estimating, and the use of technology. Students have opportunities to use, inspect, clean, and operate portable and power equipment. Upon successful completion of the course, students are able to perform basic carpentry tasks.